Stimulus made no difference, small-biz owners say
A new survey from Suffolk University finds deep economic pessimism among small-business owners, who say the government has done little to help.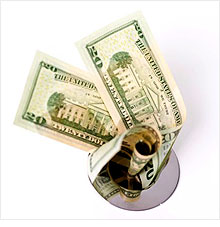 [an error occurred while processing this directive]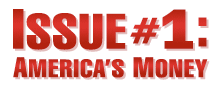 Issue #1: America's Money - Everyday on CNN
(Fortune Small Business) -- Optimism is a rare commodity among today's small business owners, according to a new national survey conducted by Suffolk University. More than 80% believe the country is in an economic recession, and 86% feel that the government is doing "nothing" or "little" to help small businesses.
The study, conducted over the past few weeks and released Monday, found that rising energy costs, tighter credit and a declining dollar have all taken their toll on small companies: 57% of those polled said the economic climate has affected their business "moderately" or "severely." Government actions aren't helping: The economic stimulus checks made no difference to their business, 78% of respondents said. While 72% said the government is bailing out big businesses and Wall Street, just 4% think Washington is helping foundering small companies.
"My sense of the survey was of real doom and gloom," said David Paleologos, director of the Suffolk University Political Research Center and conductor of the poll. "It was really pretty scary."
Small-business owners have lost confidence in political leaders and government agencies, and are either unaware of or uninterested in what the Small Business Administration has to offer them, Paleologos believes. More than 90% of owners surveyed did not participate in the SBA's National Small Business Week, and their lack of knowledge about the SBA came through in the interviews, Paleologos said.
"Small-business owners are throwing their hands up - there are just so many things affecting their businesses in large ways, and they feel as though the government just won't help them," he said. This is by far the highest dissatisfaction level Paleologos has seen in the three years he has been conducting this annual poll.
"I was looking for something positive in the poll that was hopeful at all, but there really wasn't anything," he said. One indication of the apparent pessimism: When asked where they think the economy will be by the end of the year, only 18% said they expect it to get better.
"The intensity was more severe than ever in this poll. When you see these kinds of results, it says things are deeper and more severe than they may seem," Paleologos said. The Suffolk University poll surveyed 400 business owners across the country, picked at random from a national list of small businesses. Each business employs less than 100 people; 92% employ fewer than 25. The telephone poll was conducted from June 23 to July 4.
Holly Wade, policy analyst for the National Federation of Independent Business, sees a number of similarities between Suffolk University's poll results and NFIB's latest findings from its monthly Small Business Economic Trends (SBET) survey, often called the "optimism index." In both studies, owners cite inflation as a growing economic concern: While gas and energy took the number-one spot in Suffolk University's poll (49% called it their most pressing business problem), inflation and the cash/credit crunch also rated highly. In NFIB's June SBET report, 20% of those polled cited inflation as their top business problem, up from 3% at the start of the year. NFIB's Index of Small Business Optimism fell to 89.2 in June, a recession-level reading.
"Overall, expectations are low and the outlook for the economy and business conditions are very pessimistic," Wade said.

To write a note to the editor about this article,
click here
.



My dream is to launch my own business someday. Now that it's time to choose a major, I'm debating if I should major in entrepreneurial studies or major in engineering to acquire a set of skills first. Is majoring in entrepreneurship a good choice?
More
- Spate, Orange, Calif.

More Small Business

Next Little Thing 2010




[an error occurred while processing this directive]