Many Super Bowl ads never make it past the censors. These five raunchy spots were rejected for air, but of course the companies posted them online.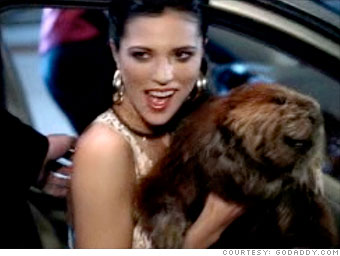 GoDaddy:
The Internet domain name outfit has made a name for itself with salacious ads starring sexy girls in comical situations - but not all of them make it to air. GoDaddy has had 38 Super Bowl ads rejected since 2005.
The rejected ad: GoDaddy's long list of banned ads includes 2008's "Exposure," which features glamorous girls climbing out of limos in a sly reference to starlets getting caught by paparazzi without underwear.
Why it was rejected: "Fox did not approve of the word and references to 'beaver,' which GoDaddy CEO and Founder Bob Parsons did not want to remove," said Fox spokeswoman Elizabeth Driscoll.
NEXT: Porn stars and plushies
Last updated January 25 2011: 3:42 PM ET