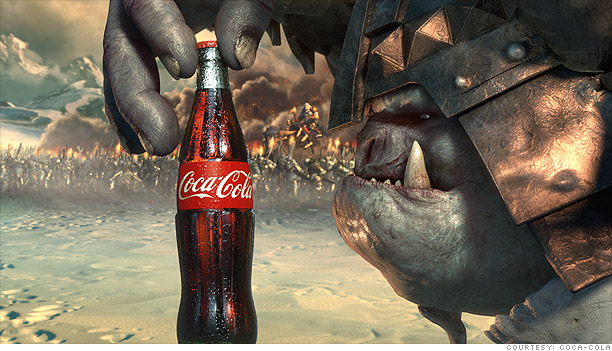 Coca-Cola is advertising in its fifth consecutive Super Bowl with two 60-second spots.
In "Border," a bottle of Coke acts as peaceful emissary between two surly border guards in the middle of the desert.
In "Siege," an army of ogres with a fire-breathing dragon march toward a castle, but the defenders ward them off with Coca-Cola. The company describes "Siege" as a story of good triumphing over evil ... with the help of Coke, of course.
NEXT: Psychedelic Hyundai
Last updated February 04 2011: 9:27 AM ET