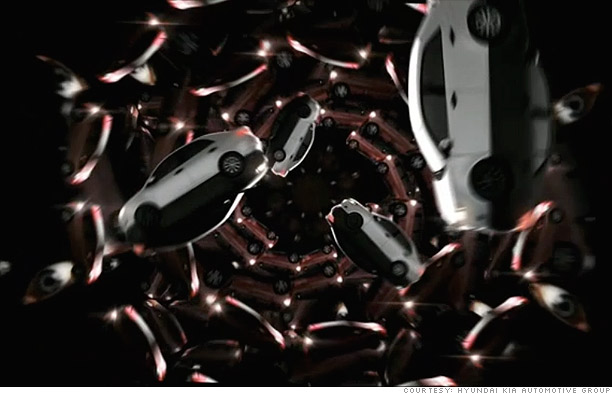 For its fourth consecutive Super Bowl, Hyundai is using three spots to pitch its Elantra and Sonata Hybrid vehicles, as well as its line of compact cars.
Oscar-winning actor Jeff Bridges narrates "Deprogramming," the most psychedelic of the three ads, which attempts to hypnotize viewers with the use of kaleidoscopic imagery.
"Snap out of it man," says Bridges at the end of the spot, sounding like his slacker character Dude from "The Big Lebowski."
NEXT: Adrien Artois
Last updated February 04 2011: 9:27 AM ET