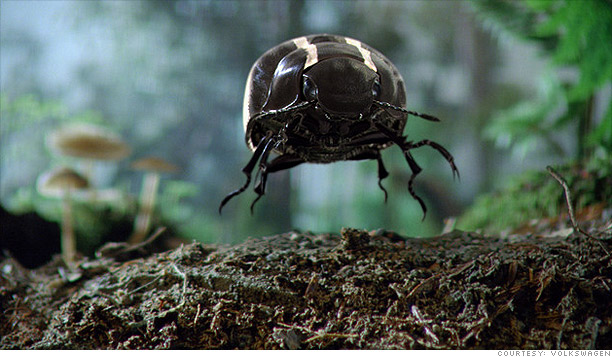 Volkswagen America's Super Bowl ad takes a literal angle on their signature VW Beetle.
The commercial will feature a computer-generated beetle, dashing along the forest floor and narrowly missing a centipede.
The company is rolling out an updated version of the VW New Beetle this year. "We're not revealing the car [in the ad], we're only revealing the silhouette," said Tim Ellis, vice president of marketing for VW America.
NEXT: Kardashian Shape-ups
Last updated February 04 2011: 9:27 AM ET