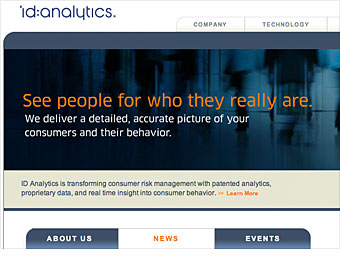 There are plenty of identity theft protection products out there, but most don't alert consumers of potential fraud until it's too late.
Enter ID Analytics, which alerts you of identity theft in real time. Any time someone else uses your social security number, name, address, phone number or other identifying information to open a new account, you will be alerted via e-mail or text as soon as the request is made. Since most accounts take 24 hours to be approved, you'll still have time to stop it before it hits your credit profile.
The notification service costs $4.95 a month, or $54 a year.